Sojus Sealyham Terriers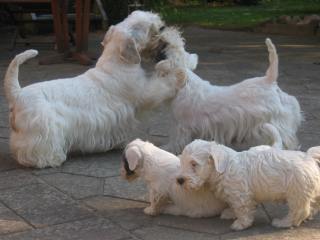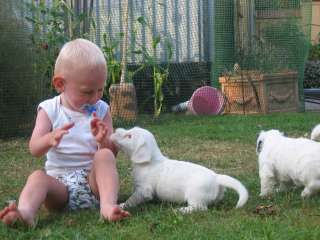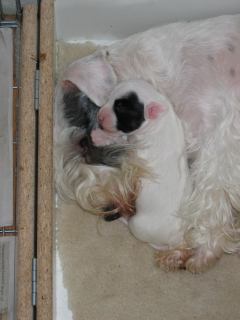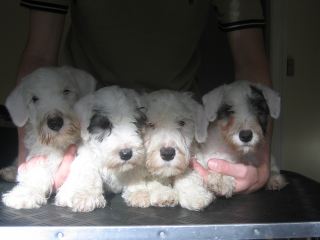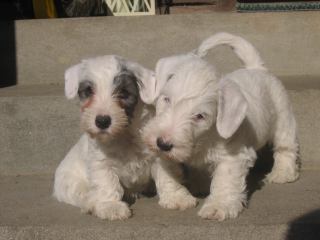 Home
News
Our Dogs
The Sealyham
Puppies
Shows
About us
Links
Contact
'Oh, I wish I was two small puppies – then I'd play with each other.'
Storm P.
Our puppies are born in the bedroom and are brought down to the living room when they are about 3–4 weeks old. Here they become part of our daily family life, which gets them accustomed to everyday sounds.
They go for car rides, meet other dogs and learn how to tackle life.
The puppies are handed over with a DKK pedigree (under FCI) and a purchase commitment. They have also been marked with an approved chip and had their first vaccination – unless arranged otherwise on an individual basis, get a bill of health, EU passport, and have been wormed according to the regulations.
The puppies are handed over with a small folder containing photos of their first weeks as well as their own rug, puppy lead/collar, a puppy pack and a small food supply.
If you are interested, you are always welcome to contact us by phone or e-mail for further information, or to chat about the breed. Visitors are also more than welcome, as long as they have arranged the visit in advance. It would be pity to arrive and find we had other commitments.
Louise & Niels Nygaard-Carøe +45 24429571 / +45 20499079