Sojus Sealyham Terriers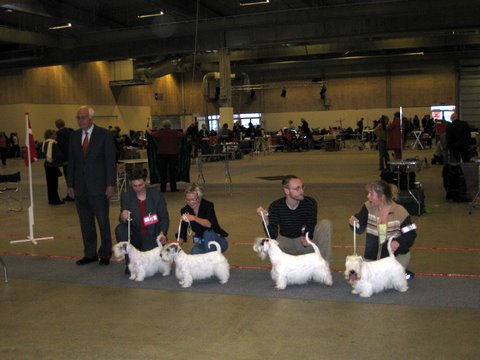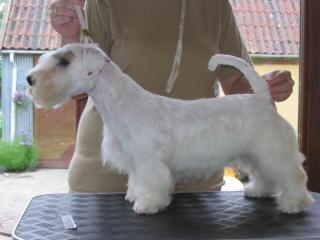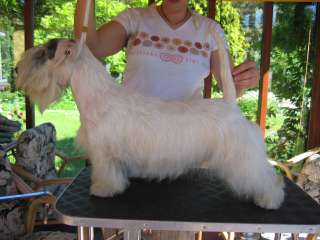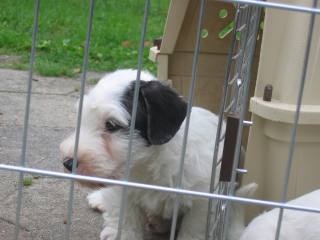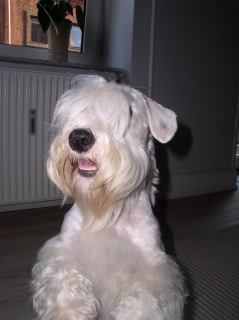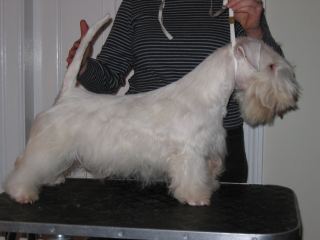 Home
News
Our Dogs
The Sealyham
Puppies
Shows
About us
Links
Contact
News
2014 has been a different year for us. No showing what so ever, and no puppies. So naturally there has not been any updates.
But we have some great news. In October we got a "Little" new addition to the kennel. Maja arrived from Slovenia. We are so happy that Mirja sent this wonderful girl to us.
Ofcause Maja has her own page here :-)
2015 will hopefully bring us 2 new sealylitters. Please take a look at the planned puppy-page under puppies.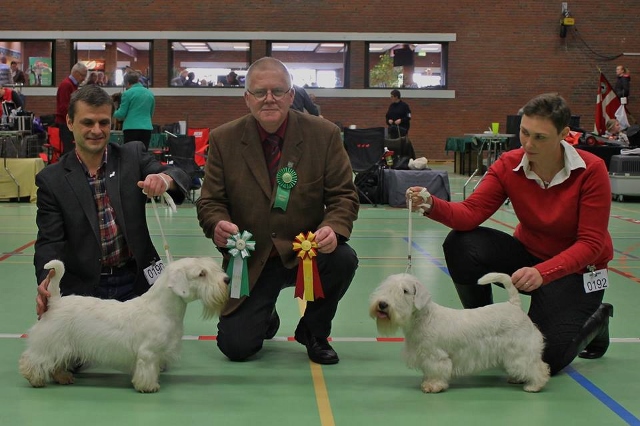 Photo from left: #2 BussyBuddy's Damian (owned by Kennel Rostgaard's), Jugde Falk Siewert DE, #1 Sojus Scilla Siberica.
2/1-14: We have had a quiet year regarding dogshows. Clara has been showed 3 times and her daughter Nana 2 times. Although the poor participation in the showring, Clara finished her Clubchampion-title and Nana ended up as #1 Sealyham Terrier in the Danish Terrier Club, 10 mths old by getting 2 x BOB. Proud of our 2 girls??? I guess so:-)
Also Nana's littermates have done really great in the showrings around Europe. Gala in Slovenia has gained her Croatian and Slovenian JCH-titles, Harry in wales has several BIS-puppy in Show, Proscha in Ukraine has finished his Ukrainian and Russian JCH-titles and not least Louie in Denmark, Who has been entered with great critics as well.
Looking forward to follow them in 2014 as well.
1/1-13: On New Years Eve Clara gave birth to 6 beautiful puppies. 4 males and 2 females. See more under puppies - present litters. All have found good homes.
12/11-12: We have just been told that Clara is Sealy of the year 2012 in the Danish Kennel Club. She has only been showed 3 times this year:-)
18/9-12: Got a mail today form Animal Health Trust stating that Henry has been tested CLEAR of Primary Lens Luxation. What a great mail!!
15/9-12: First show for Henry in Juniorclass. He godt Excellent and CK with his first dog-CAC - 10 mths old. He also went BOS. Clara was BOB:-)
13/7-12: WAOW!!! We are still on cloud 9. Clara (S. Ladybird) won BOB/BIS at the Scandinavian Sealyham Terrier Society's Specielty '12 in Borås. Judge was Morgan Granander (Werweise's). We are sooooo thrilled and proud of our beautiful girl!!!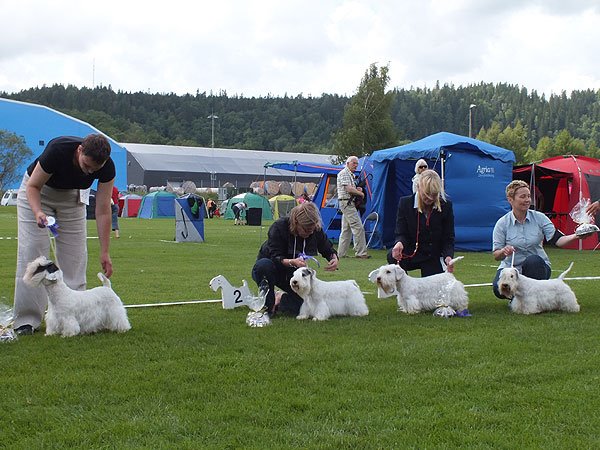 3/5-12: It is with great sorrow that we got the news today, that Erika Hansen (Kennel Whitepepper's) has passed away. Erika you will be deeply missed. Thanks for all....
Jan 2012: We are so lucky to announce the new member of our sealypack. Henry (White Indian Rose's Proteus) was given to us by Ruth-Annie Hansen and Dorthe Korsbæk. Thank you so much to both of you for such a great present!!!
19/11-11: We are very proud to tell that our sweet Clara went Sealy of the year 2011 in both the Danish Terrier Club and the Danish Kennel Club. She has only been shown since July and has won BOB every time in Denmark except at one show where she was BOS and Echo (S. How High The Moon) went BOB.
24/1-11: Sojus Ladybird (clara) has been tested clear of PLL :-)
10/7-10: We are so proud and happy to tell you that Clara (S. Ladybird) won best Junior Class at the World Dog Show the 25/6 and gained the title World Junior Winner 2010
13/5-10: Magnus (Axantias Rex Rapid Of Werweise) has been tested CLEAR of PLL :-))
Louise & Niels Nygaard-Carøe +45 24429571 / +45 20499079